FEMINISM / Rose Chai Superbrew
Calm + Restoration + Connection
A sensorial feast of rose petals and warm chai goodness softens the edges of the day and transports you to a place of deep relaxation and spirit connection. Sacred super herbs, earthy adaptogens, nootropics, and medicinal mushrooms blend seamlessly, removing barriers and blockages, allowing a higher state of consciousness worthy of this evening Superbrew.


ACTIONS
+ Anxiety adaptogen support
+ Promotes deep relaxation and rest
+ Rejuvenating properties
+ Immune system support
+ Female tonic
+ Hormone balance support
+ Supports the nervous and digestive systems
Brew it with hot water, mylk, add it to a smoothie, or even bulletproof it to make it your own. Explore more possibilities below.
FEMINISM / Rose Chai Superbrew
Your daily dose of medicinal mushrooms, adaptogens, superherbs, & nootropics in one brilliant cup.
ARTISAN FORMULA: *Rose petal powder, *Pitaya (Dragonfruit) powder, *Coconut cream powder, *Mesquite, *Ceylon Cinnamon, *Ginger Root powder, *Nutmeg, *Fennel, *Licorice Root powder, *Clove, *Shatavari Root powder, *Ashwagandha Root powder, *Red Reishi Mushrooms, Himalayan sea salt.

NO: Caffeine, fillers, or artificial flavors.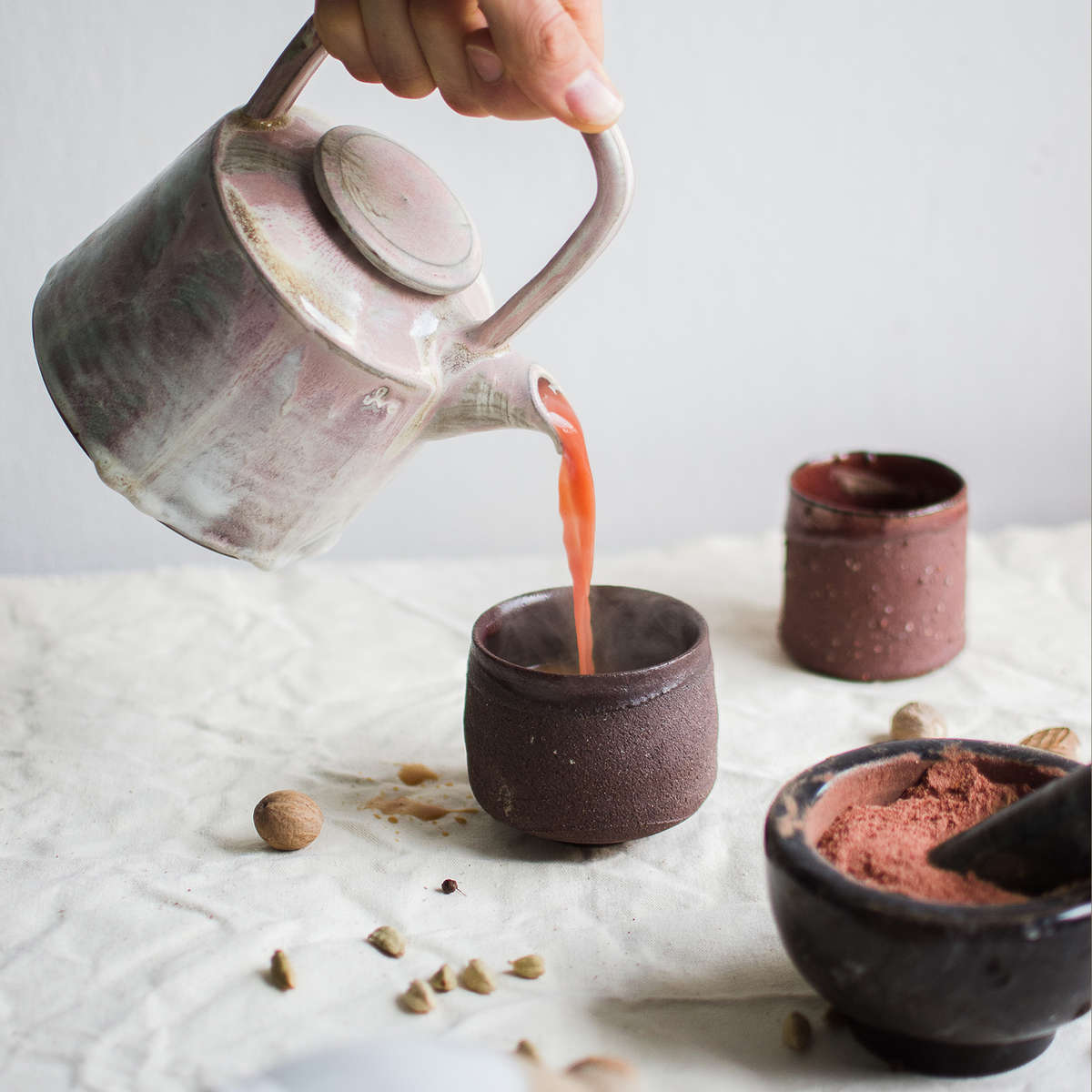 The Ritual
A powerful tonic for an anxious mind, FEMINISM Rose Chai Superbrew helps us achieve a deep state of rest, relaxes the body, and slows down high levels of energy. The intent behind this decadent formulation is to help us heal, restore, renew, and come back to ourselves. It's about cultivating a mindful practice, tapping into your own internal rhythms, and designing your inner life.

About an hour before bedtime, begin your tea making ritual by closing your eyes while taking a few deep breaths. Remove the lid from your Superbrew powder and breathe in the sweet aroma of rose petals and warm chai spices. As you warm your water or favorite mylk, take a few more deep breaths. This time, imagine the worries of the day floating up and away from you, leaving you with an uncluttered, calm mind. Blend and pour your brew before finding solace in your favorite resting place. Sip slowly, savoring the rich flavor and creamy goodness, relishing this peaceful, consciously connected ending to your day.
To create a full-flavor, wildly decadent sipping experience, add a tablespoon of Superbrew powder to 8oz of your favorite warm mylk. Sweeten to taste with your choice of maple syrup or raw honey. Bulletproof it with a pat of organic grass-fed butter or ghee. Blend into a joyful froth using a bamboo matcha wisk or immersive blender before experiencing pure bliss.

May also be served over ice.
Add a tablespoon of Superbrew powder to 8 oz of hot water or mylk. Stir well before sinking into your evening ritual.

For best results, turn the lights down, connect to your breathe, and let your worries melt away.
1 tablespoon of FEMINISM pow-der
2 heaping handfuls of soaked raw cashews
8 oz fresh water
1 ripe banana or 4 large pitted dates
Fresh berries of choice. We think strawberries are pure magick in this blend.
Place all ingredients into a blender and blend on high speed until creamy and smooth. Serve over ice with a sprinkle of cinnamon.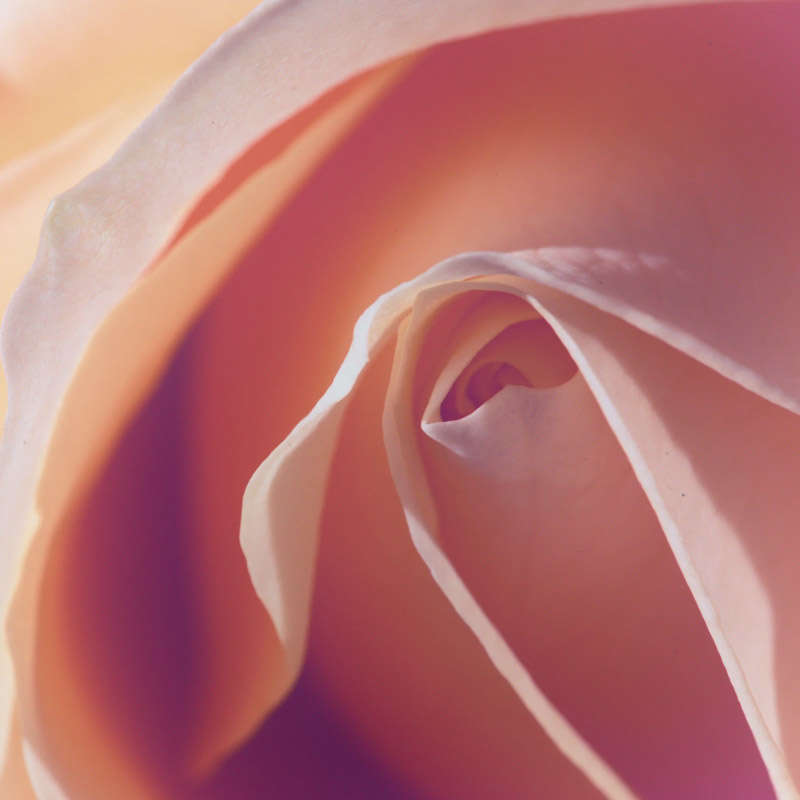 Enhancing our innate erotic energy, the Rose taps into the source of sexual power, creativity, confidence, intimacy, and lust. Its delicate, slightly tart flavor arouses our senses, blurs the lines between the waking and dream states and tantalizes us to dive into our desires –enveloping ourselves and our loved ones in a loving embrace. An aphrodisiac of the ages, Rose speaks directly to the heart, clearing a path away from depression, anxiety, and spiritual imbalances.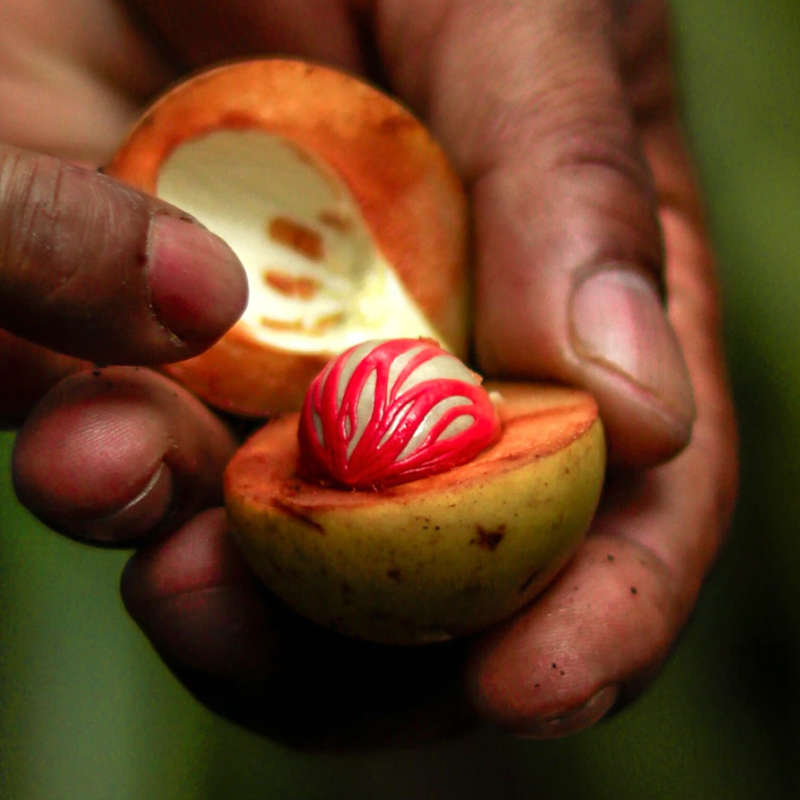 An aromatic, seductive spice with an affinity for the divine female reproductive system, Nutmeg is an ancient Ayurvedic remedy to improve sex drive, libido, and increase blood circulation to the reproductive organs. It is deeply nourishing both physically and mentally, offering a sedative comfort to exhausted nerves, lulling us into deep relaxation. Its adaptogenic nature relieves stress and anxiety, softens the edges and gifts us peaceful, tranquil evenings.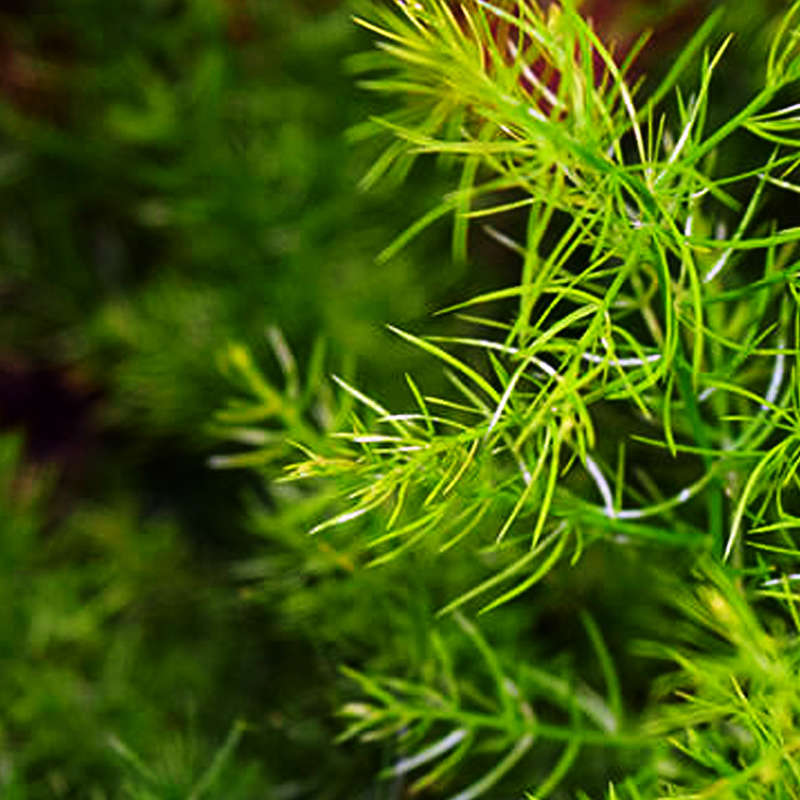 Shatavari is one of the most powerful rejuvenating herbs that improves the health of both male and female reproductive issues. She is Queen of Ayurvedic Herbs and means "she who possesses 100 husbands". A tonic for the female reproductive system (mood swings, hot flashes, fertility), Shatavari also strengthens the immune system response, and helps a body and mind that are overheated, depleted, or out of balance. Shatavari is bittersweet in taste, and works best when these flavors are appreciated.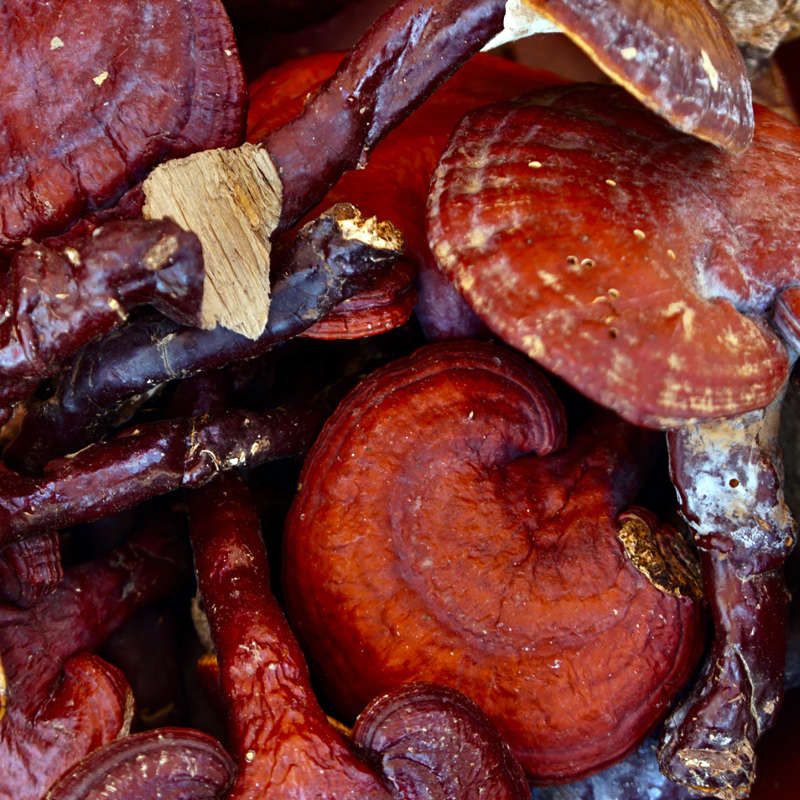 Known as the King of Mushrooms, Reishi are intrinsically tied to longevity, strong immune function and mental acuity. They are a divine superfood, capable of protecting our bodies from various disease or illness while also representing the essence of immortality and spiritual potency. Well known to replenish depleted energy stores, combat inflammation, relieve digestive issues, calm anxiety, reduce depression, and restore hormonal balance, this medicinal mushroom is one of the most studied and revered fungi on the planet.