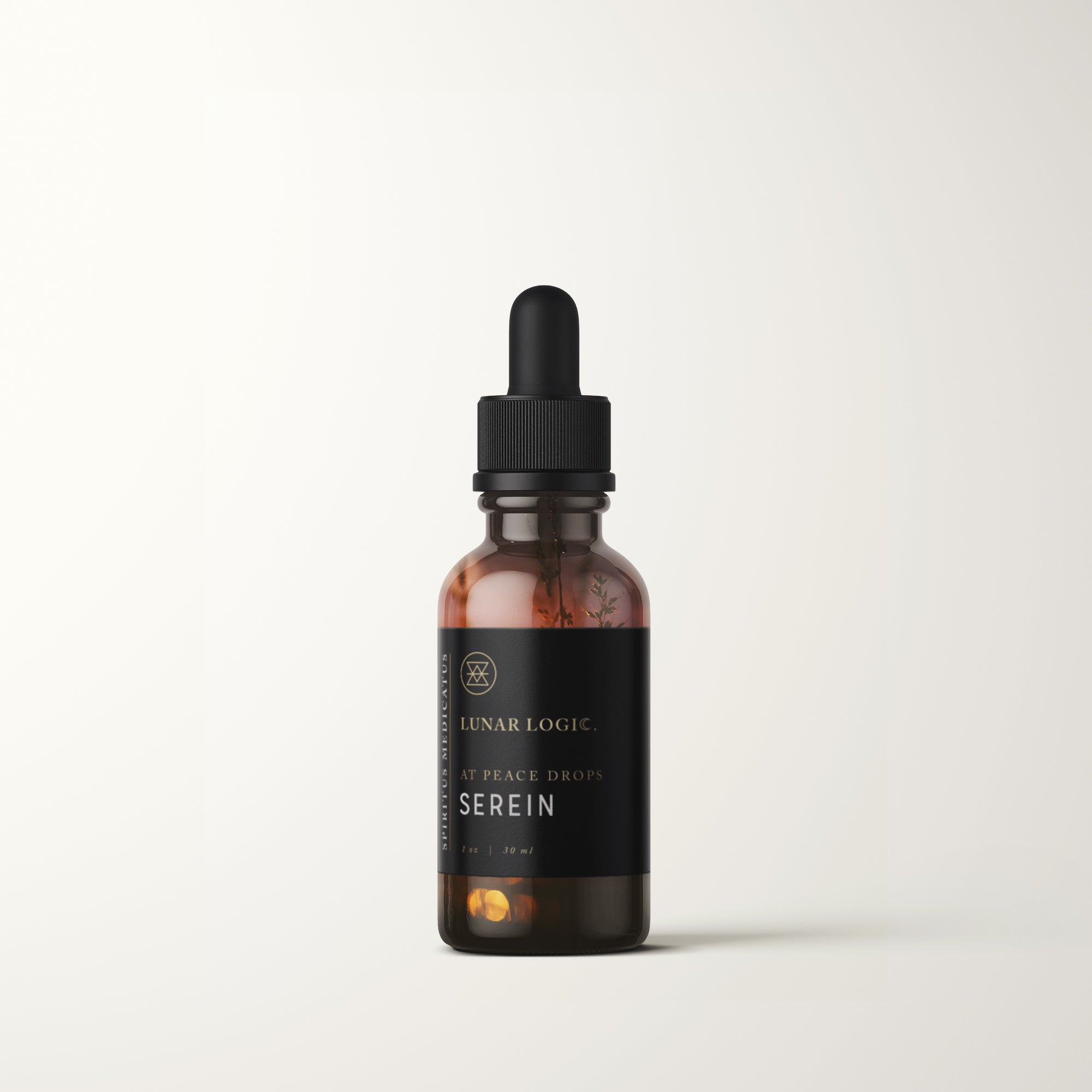 serein
noun [si'ri:n]
the fine, light rain that falls from a clear sky at sunset or in the early hours of night; evening serenity.


This serenity formula brings us into the moment. It calms us. It slows us down. It regulates our nervous system, relieving anxious feelings and a worried mind. And in addition to all of this, it has to power to bring restoration, strength and nourishment to our organ system. Its purpose is to help your nervous system move from an exhausted state into a resting, digesting, repairing response. Serein quiets an anxious mind; redirecting its focus from being wasted on external noise and stress.


ACTIONS
+ Relaxes the whole being
+ Calms nerve tone
+ Strengthens, nourishes and replenishes a worn-out nervous system
+ Reduces muscle tension
+ Relieves circular thoughts and wakeful nights

DOSAGE
2-3n dropperfuls as desired


FLAVOR
Sweet and herbaceous with a floral finish


FEELING
Centered, cozy and calm

MEDICAL DISCLAIMER
No Lunar Logic products are intended to diagnose, treat, or cure any disease, nor have any statements on this website been approved by the FDA.
Herbal products are not regulated by the FDA and everyone responds differently to the application or ingestion of herbs. Please consult your medical professional before ingesting or topical application of any herbal remedies to ensure against side effects with medications, or if you are pregnant or nursing.
SHIPPING INFO
We do our best to ship online orders within 1-3 business days. During sales or special events, this may increase up to 5 business days. You will receive an email with detailed tracking information once your order ships.