SKY ABOVE ME / Deep Sleep Aromatic Elixir
{ viriditas
/ və-ˈri-də-tas/
The greening power of the Divine
---
Proper rest and restoration allows us to see ourselves in new and more expansive ways. It is in the silent, calm moments when deep renewal occurs. This formulas is intended to create space between you and your thoughts so that you can feel stress melting away, allowing peace to take its place. A meditative dose 30 minutes before bedtime relaxes and expands the mind, calling upon the stars to carry you away into an uninterrupted slumber.
---
This potent herbal formula combines the potent plant medicine of AD ASTRA Drift Away Drops with the vibrant, living cellular Wild Water of Lemon Balm and Spearmint. The addition of aromatic plant waters creates a remarkable, upgraded herbal remedy; one with a unique life-force, vibration, and healing potential.
---
PHYTOTHERAPY
May be helpful:
+ Promoting natural sleep cycles
+ Relaxing the whole being
+ Encouraging peaceful sleep
+ Restorative nerve tonic
+ Relieving hormonal imbalances


AROMATHERAPY / Lemon Balm + Spearmint
May be helpful:
+ Soothing a worried mind
+ Boosting the mood
+ Encouraging a sense of calm
+ Decreasing anxious feelings


FLAVOR

Bright and minty, with citrus undertones

DOSAGE
3+ dropperfuls under the tongue 30 minutes before bedtime.
SKY ABOVE ME / Deep Sleep Aromatic Elixir
This is Living Alchemy, a collection of Aromatic Elixirs born from the philosophy of viriditas; the greening power of the Divine. At its core are living cellular Wild Waters, extracted by the slow art of distillation—capturing the intrinsic nature, vibration, and healing potential of the plant itself. This artful and precise alchemical process touches each of the elements, reorganizing and reincarnating the vibrant, living essence of the plant. Each plant transformation is unique, and each batch special.
It's a kind of pattern gravity, a holy greening power we call viriditas, and it is the driving force in the cosmos. Life, you see.
AROMATIC HERBAL ELIXIR:
Organic, farm-fresh Lemon Balm and Spearmint slow-process, alembic distilled Wild Water (hydrosol)
+ Organic Lemon Balm
+ Organic Spearmint
+ Organic Blue Lotus Flower
+ Organic Chamomile
+ Organic Butterfly Pea Flower
+ Organic Valerian Root
Herbs extracted in artesian well cane spirits, and organic vegetable glycerin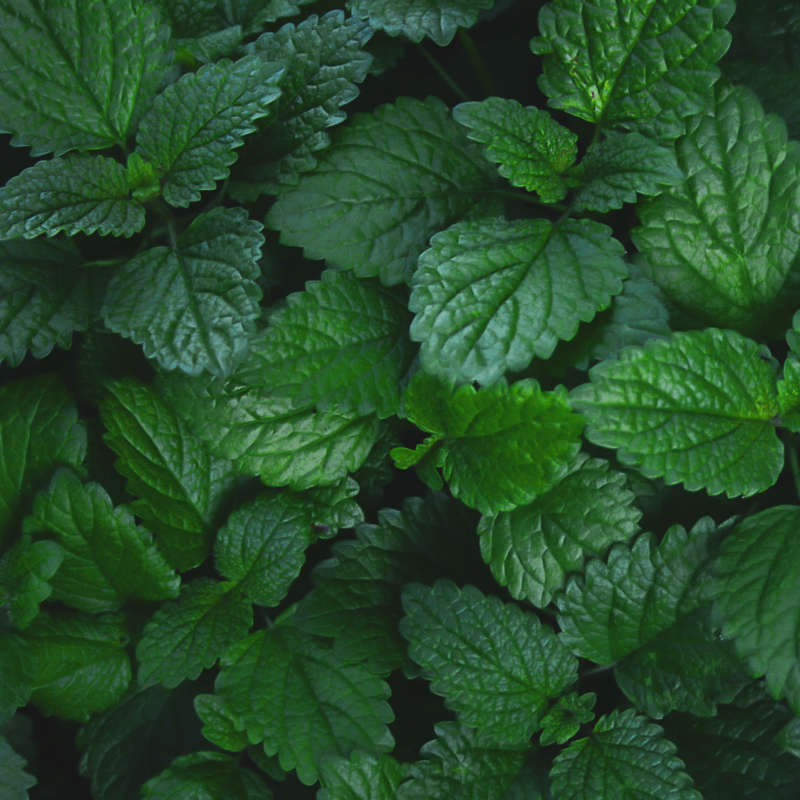 Although it is gentle, it is also potent – made into a tea Lemon Balm is said to chase away melancholy and calm nervous tension. Deliciously medicinal, its uplifting aroma and cleansing taste brings happiness and ease to the mind and spirit, and strengthens the heart. Lemon Balm brings a magic of quiet, steady trust, and a smile to the lips.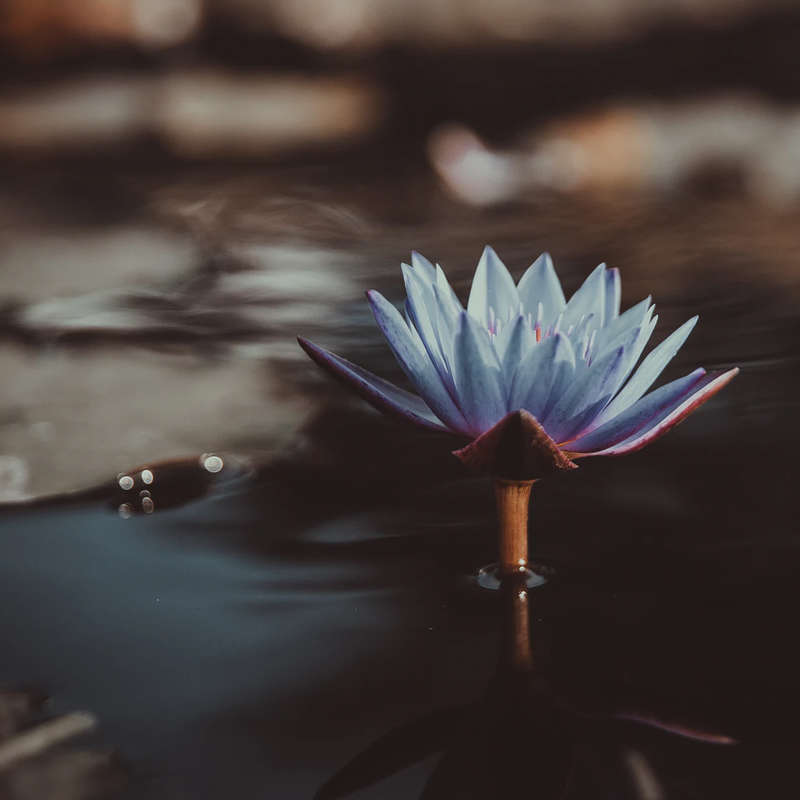 The sacred Blue Lotus is the flower of intuitive ascension, with meditative effects that usher in a blissful dream state, colorful clear dreams, and enhanced dream recall. As calm euphoria washes over you, opening the mind and bringing new insight, cosmic connection, and soul growth – just as the Blue Lotus Flower rises from the water each morning, we too are reborn.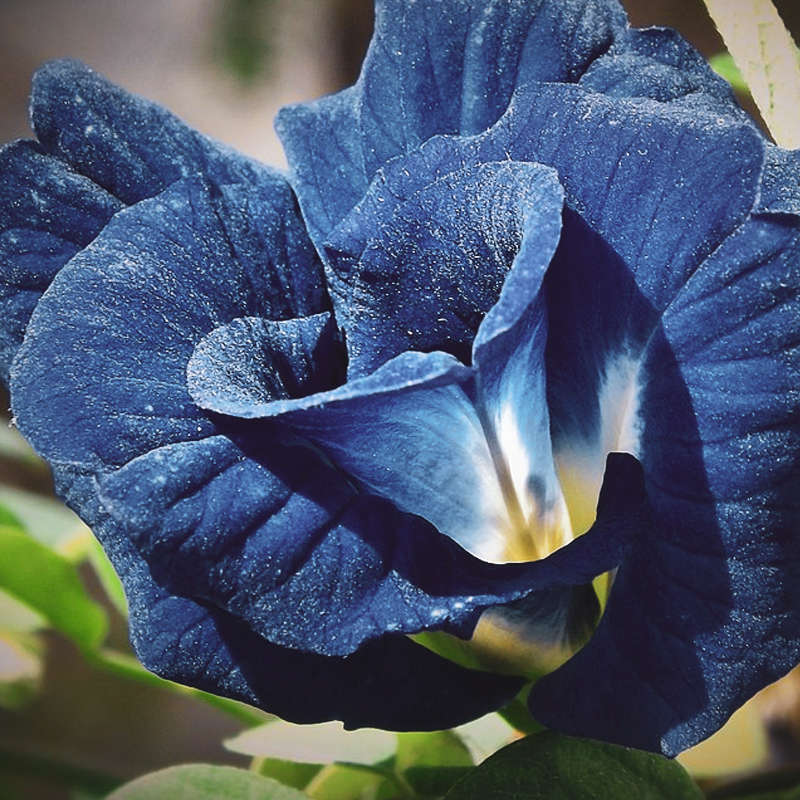 A beautiful nootropic with adaptogenic abilities, Butterfly Pea Flower expands the mind, inducing vivid dreams, and enhances brain function and memory. A powerful remedy for stress and anxiety, this indigo goddess melts our worries into a deep blue abyss. It's magical powers don't stop there, Butterfly Pea stimulates collagen and elastin synthesis, helping to rejuvenate the skin and maintain a youthful complexion.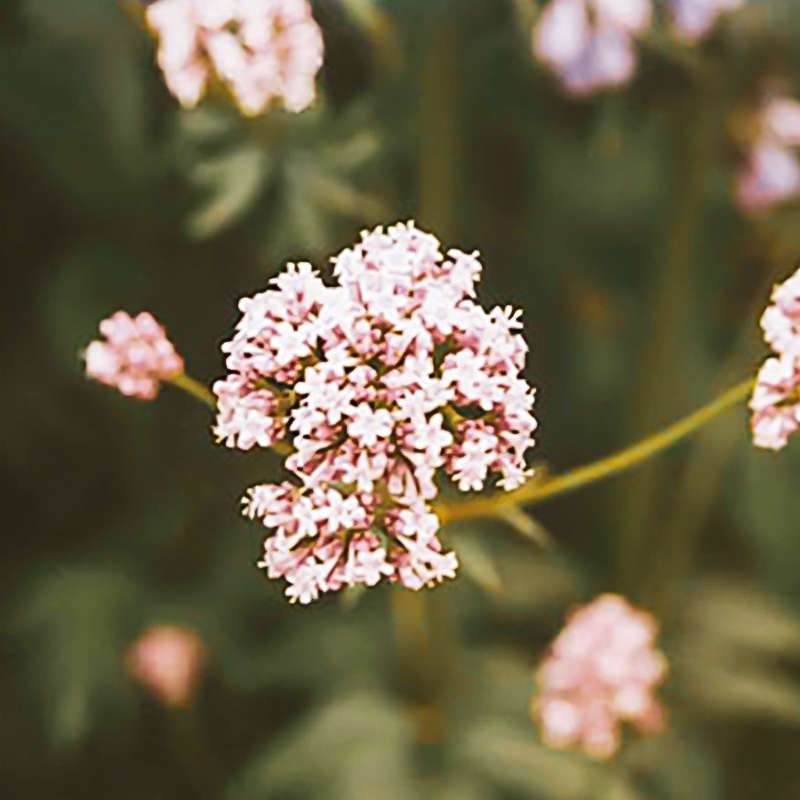 Feminine and full of love, Valerian lulls us into a deep peacefully sleep, followed by a bright new day. It is a relaxing and restorative nerve tonic that brings a sense of cool, calm serenity to scene. As muscle tension melts away, releasing cramps and blockages, peace settles into our body, mind, and soul bringing magic and connection.
Pairs perfectly with Guided By Stars / Dream Sensorium Brew
This enchanted brew is a brilliant shade of indigo, reflecting a heightened awareness of this sacred dream tea. As it enhances third eye function and calls upon the dream world, it quiets the nervous system into deep relaxation. Adding a squeeze of fresh lemon juice transforms its color to a deep violet, lifting you into the quintessence before floating off to a blissful slumber.
Shop Guided By Stars