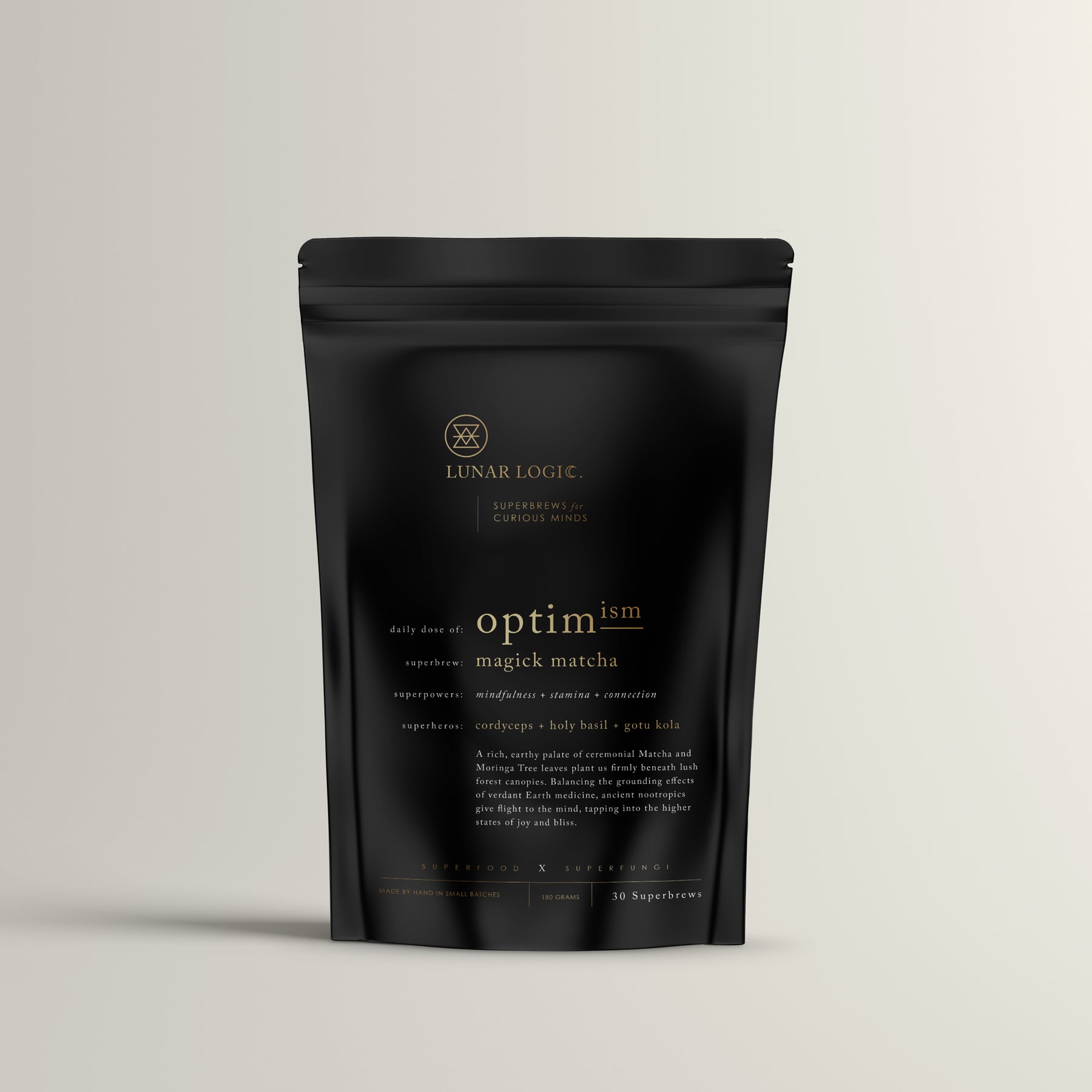 OPTIMISM / Magick Matcha Superbrew
A rich, earthy palate of ceremonial Matcha and Moringa Tree leaves plant us firmly beneath lush forest canopies. Balancing the grounding effects of verdant Earth medicine, ancient nootropics give flight to the mind, tapping into the higher states of joy and bliss.

Optimism Magick Matcha is your morning ritual for a clear mind, awakened soul, and uplifted spirit. Mycrodoses of Astragalus Root and Cordyceps Mushrooms nourish our bodies, offering newfound resilience, stamina, and vigor. We added creamy coconut, butterscotch undertones, and a peppermint kick.

OPTIMISM / Magick Matcha Superbrew
MEDICAL DISCLAIMER
No Lunar Logic products are intended to diagnose, treat, or cure any disease, nor have any statements on this website been approved by the FDA.
Herbal products are not regulated by the FDA and everyone responds differently to the application or ingestion of herbs. Please consult your medical professional before ingesting or topical application of any herbal remedies to ensure against side effects with medications, or if you are pregnant or nursing.
SHIPPING INFO
We do our best to ship online orders within 1-3 business days. During sales or special events, this may increase up to 5 business days. You will receive an email with detailed tracking information once your order ships.