CONSTELLATIONS WITHIN / Gut Restoration Brew
A vibrant, restorative and distinctly intelligent brew distinguished by liberal use of beneficial herbs, flowers, and roots to bring profound healing to your inner sanctum.

This dynamic remedy supports digestion in a wide range of ways, relaxing and soothing irritated tissues, nourishing the organs, and feeding our microflora, helping them thrive and flourish. Incorporate his brew into your wellness ritual and partake often to optimize your gut, reducing unwanted discomfort.
ACTIONS
+ Disperse stagnation
+ Relaxes spasms
+ Reduces gas and bloating
+ Stimulates healing of leaky gut
+ Relieves inflammation and irritation


FLAVOR
Minty with earthy floral notes, followed by a subtle sweetness.
CONSTELLATIONS WITHIN / Gut Restoration Brew
Raising consciousness with every sip.
INTUITIVE & INTENTIONAL BOTANICALS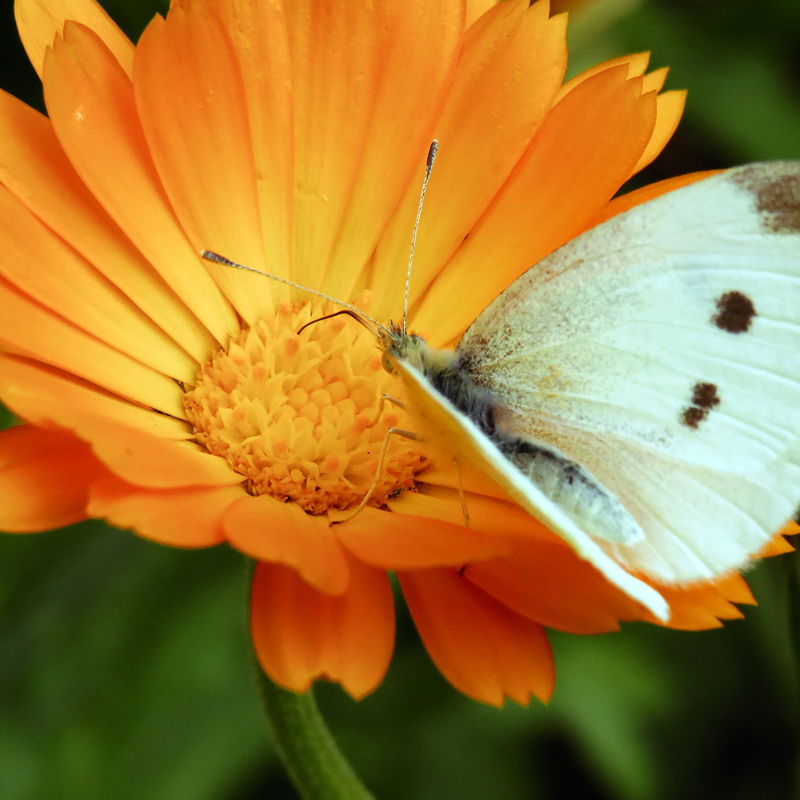 A complex, nutritive flower, Calendula is wonderfully beneficial for the metabolism and digestion of fats and oils, and general digestive insufficiency. Its warm, sunny disposition brings profound healing to our inner skin, working to repair damaged tissues and soothe the overly irritated mucosal membrane. It is a specific remedy for the all too common discomforts of the modern diet.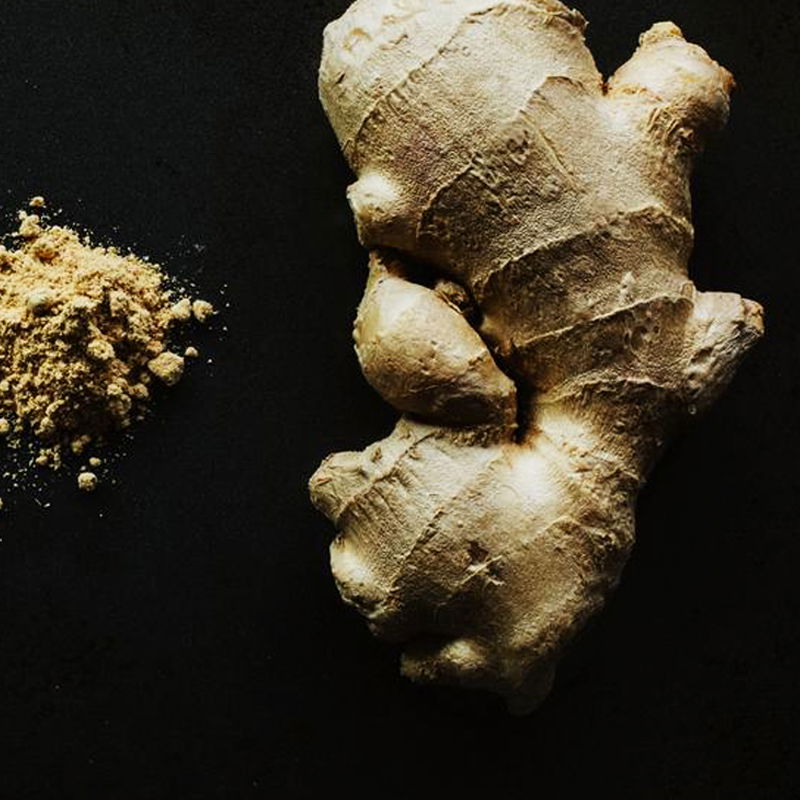 A warming medicine for the soul, Ginger Root is known for its ability to build fire, both as a digestive and as an aphrodisiac. It is as powerful as it is wise, especially in relation to digestive health. Used for centuries as a 'yang tonifying herb', Ginger Root warms up the whole body, stimulating circulation and bringing vitality. Its gentle heat literally moves the blood to flush waste from joints and tissues.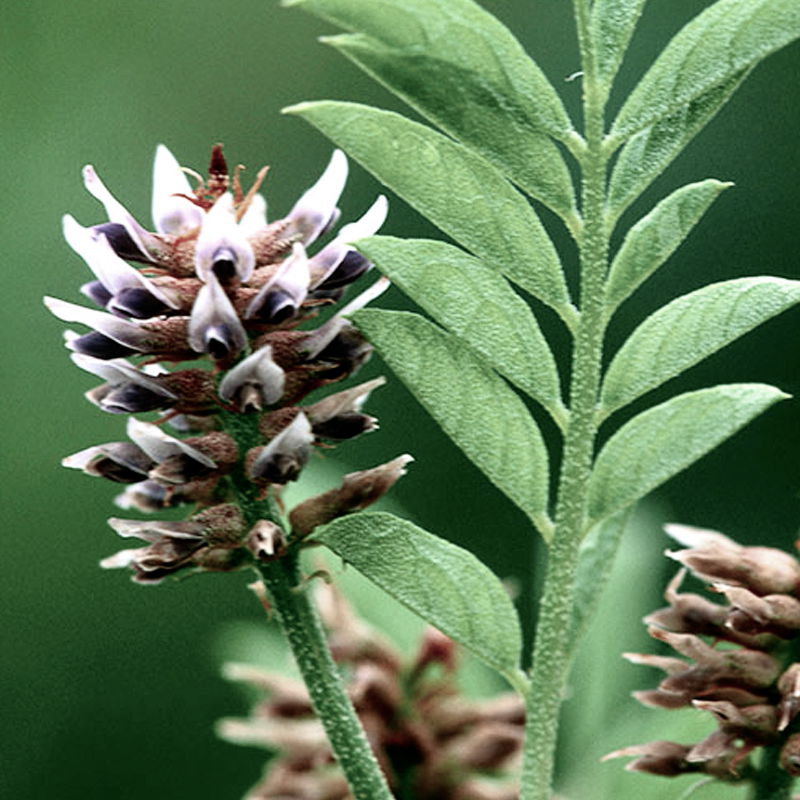 A graceful, long lived plant, Licorice Root's sweet constitution soothes, heals and tonifies the body and is especially soothing to the stomach and intestines. Licorice has a unique ability to help other herbs blend together in the body and get where they need to go. Its harmonizing and calming effect is felt immediately in the body when taken with an attentive mind.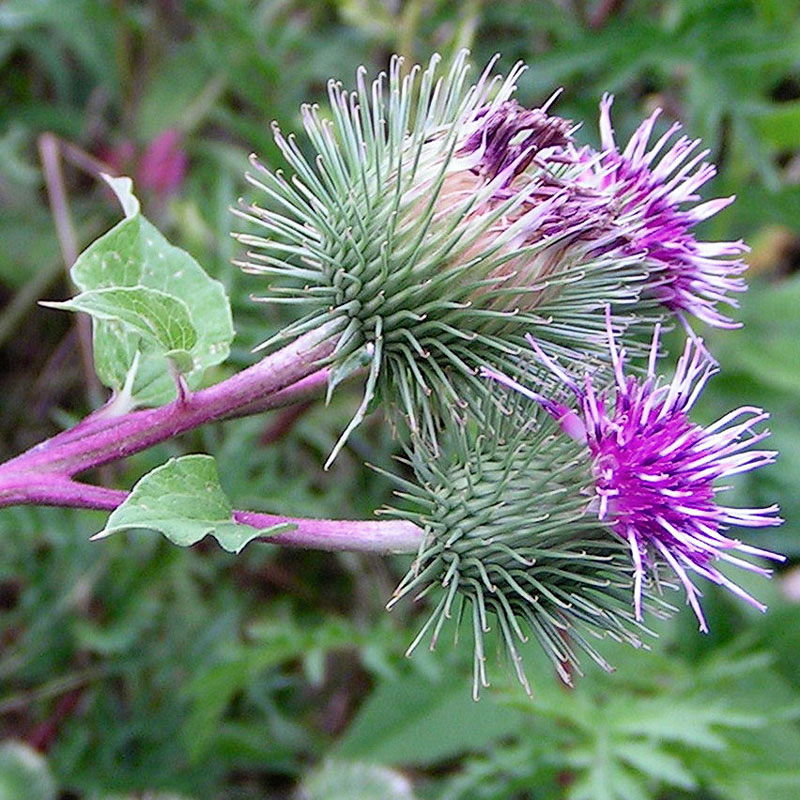 When working towards re-establishing healthy microflora and gut health it's important to provide vital food for the microflora in our intestines to help them thrive and flourish. Burdock Root is one of the most prebiotic-rich herbs in western materia medica, providing a wealth of the constituent inulin, which is a prebiotic polysaccharide. Magickal and earthy, Burdock's feminine charms bring vitality and virility.
Sensorial Brew
Tea rituals are different for everyone. For some, it's an invitation to a multi-sensory experience that includes scent, touch, taste, and sight. For others, it's a simple uplifting moment. Constellations Within was designed to soothe and nourish your digestive tract, bringing healing and peace with each delicious cup. Drink it day or night, hot or chilled.

Depending on your preferred strength, add 1-2 tablespoons of loose leaf tea (include your SEEDS & ROOTS) to a tea strainer and place into your tea cup. Bring fresh water to a gentle boil, remove from heat and pour slowly over the tea. Cover your tea and let it steep for 10-15 minutes before removing tea strainer. If you like, add a dollop of maple syrup or raw honey, and maybe a dash of mylk or cream. Take pleasure.
Seeds & Roots / Medicinal Decoction
Your bag of
Constellations Within
contains two separate components; loose leaf tea and seeds & roots. We love to amplify the medicinal qualities of this brew by simmering your SEEDS & ROOTS. To use this method, simply bring 2 cups of water to a boil before reducing it to a low simmer. Add 1-2 tablespoons of the SEEDS & ROOTS blend and cover, continuing to simmer for 20-30 minutes. Remove from heat and strain. Let it cool and keep it in your fridge as daily support for a healthy, happy gut. When making a cup of tea, simply add about 1 ounce of this decoction to your cup of loose leaf tea blend (steeped for 10-15 minutes).
As you fill your cup with a warm brew of Constellations Within, soak up the brilliant scene of warm, golden flowers and grasses swirling with warm aromatic notes of ginger. Take in the aromas, allowing them to fill your headspace with their joyful dance and relish in knowing that you are caring for your body on a deep, profound level.
Herbaceous brews raise our consciousness through nutritive botanicals, medicinal herbs, and pleasure pathways, creating a sense of whole being wellness.
ARTISAN FORMULA: *Lemongrass, *Mint, *Calendula Flowers, *Chamomile Flowers, *Ginger Root, *Licorice Root, *Angelica, and *Burdock Root.


NO: Caffeine, fillers, or artificial flavors.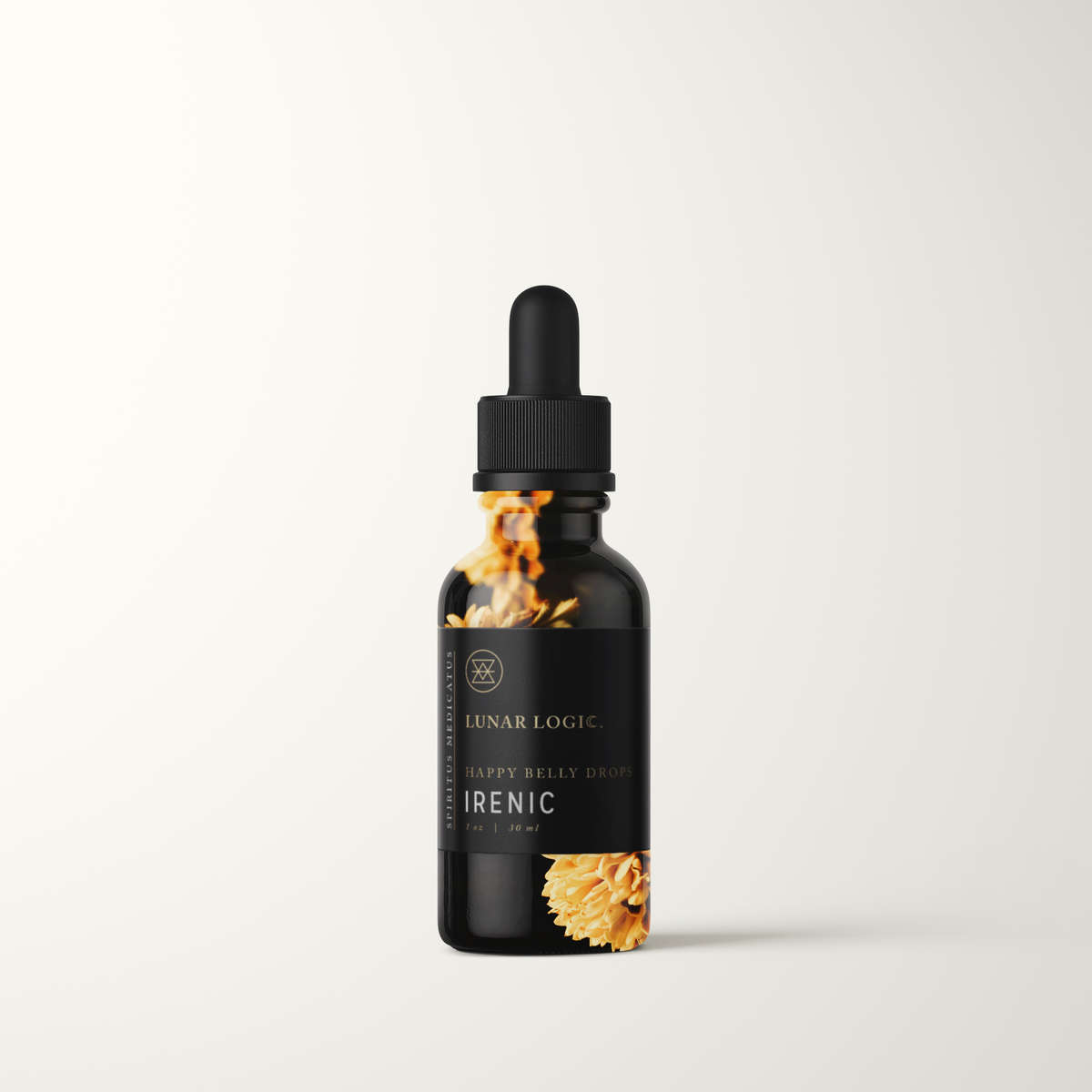 Pairs perfectly with Irenic / Happy Belly Drops
While amazingly potent, this golden nectar restores balance to even the most delicate constitutions. It is especially beneficial for those that struggle with bloating, gas, and other types of digestive discomfort.
SHOP IRENIC DROPS