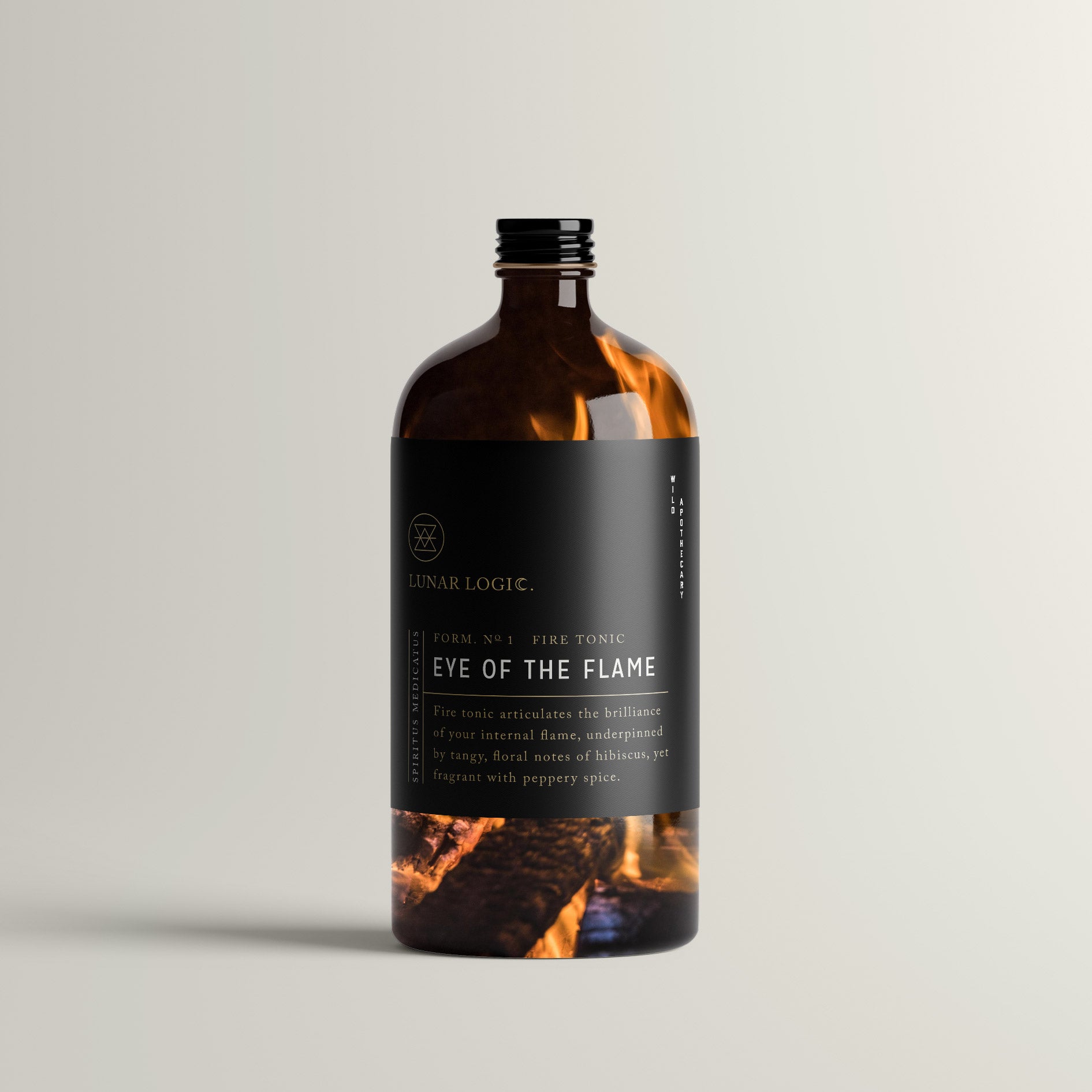 EYE OF THE FLAME / Fire Tonic with Hibiscus
Eye of the Flame articulates the brilliance of your internal flame, underpinned by tangy, floral notes of hibiscus, yet overflowing with peppery spice. It is inspired by our enthusiasm for elemental fire, bringing vitality and warmth to your whole being. Consider it antidotal support for internal stagnation, mid-afternoon fatigue, or sinus congestion.
Born with a communal spirit, Fire Ciders have a rich history of not only boosting immunity and warding off cold and flu but bringing people together in times of need to create something greater than ourselves. What started with a group of herbalists creating in a kitchen, has become a powerful remedy to be shared with our family and friends and a true symbol of togetherness.

ACTIONS
+ Opens the eyes
+ Stimulates salivary glands
+ Ignites digestive "fire"
+ Increases blood flow
+ Powerful digestive aid
+ Relieves internal stagnation
+ Contains probiotics
+ Immune system support
EYE OF THE FLAME / Fire Tonic with Hibiscus
MEDICAL DISCLAIMER
No Lunar Logic products are intended to diagnose, treat, or cure any disease, nor have any statements on this website been approved by the FDA.
Herbal products are not regulated by the FDA and everyone responds differently to the application or ingestion of herbs. Please consult your medical professional before ingesting or topical application of any herbal remedies to ensure against side effects with medications, or if you are pregnant or nursing.
SHIPPING INFO
We do our best to ship online orders within 1-3 business days. During sales or special events, this may increase up to 5 business days. You will receive an email with detailed tracking information once your order ships.