ACTIVISM / Golden Mylk Superbrew
A beloved Turmeric and Coconut-based formula inspired by the Ayurvedic wellness drink, our Golden Mylk offers a delicious way to transport medicinal Mushrooms and rejuvenating Superherbs, delivering relief for inflammatory conditions, digestive distress, and stiffness. Activating botanicals energize the body and mind while the carminative spices of Cardamom, Black Pepper, and Ginger envelop our whole being in a warm embrace—satisfying taste buds and kindling the digestive system. 

ACTIONS

+ Digestive support
+ Inflammation modulation
+ Helps relieve joint pain and stiffness
+ Strengthens the immune system
+ Protects against stress
+ Energizing restorative tonic
+ Relieves bloating and gas
+ Helpful in fighting candida
+ Encourages a calm clear complexion


This silky Superbrew stimulates, nourishes, soothes, and energizes! It is stacked with nutrients. Turmeric is a powerful, delicious root that works magic to reduce inflammation in the body and is a strong antioxidant. Perfectly paired with Black Pepper, Turmeric's superpower (curcumin) is readily absorbed by the body,  decreasing pain and freeing our joints from stiffness–increasing mobility. Coconut milk provides us with immediate, long-lasting energy, improves brain function, nourishes the heart, burns fat, builds muscle, delivers vital electrolytes, and combats fatigue.


Lunar Logic's ACTIVISM blend is made from mushroom fruiting body extracts for maximum health benefits. This compilation of superherbs, medicinal mushrooms, and adaptogens contains powerful energetics and nutritive qualities that have been used across many healing traditions for millennia. 
YOU MAY ALSO LOVE: ACTIVISM Daily Dose Drops
ACTIVISM / Golden Mylk Superbrew
Your daily dose of medicinal mushrooms, adaptogens, superherbs, & nootropics in one brilliant cup.
FORMULA: *Turmeric Root powder, *Coconut cream powder, *Lucuma powder, *Ceylon Cinnamon, *Ginger Root Powder, *Nutmeg, *Cardamom, *Clove, *Black Pepper, *Red Reishi Mushrooms, *Chaga, *Astragalus Root powder, Himalayan sea salt.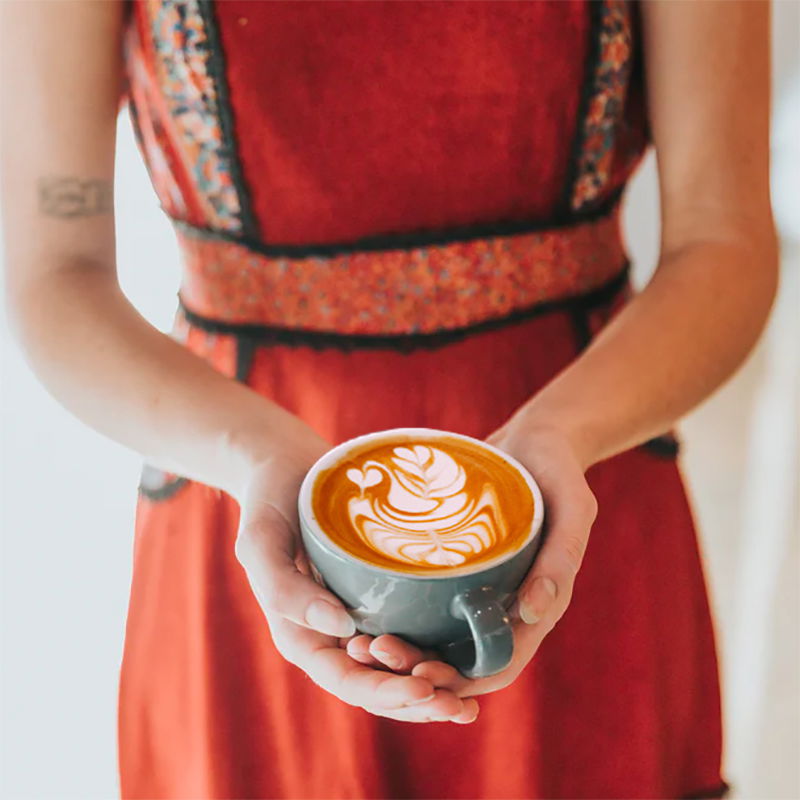 The Ritual
Before you imbibe in this lively golden beverage, we encourage you to take a few moments to reflect on something that makes you smile and allow yourself to fully take-in and experience the fragrant aroma and bold warm color of this powerful brew. You are about to partake in a handcrafted, mouth-watering beverage designed to elevate your body and mind.

To create a full-flavor, wildly decadent sipping experience, add a tablespoon of Superbrew POW-der powder to 8oz of your favorite warm mylk. Sweeten to taste with your choice of maple syrup or raw honey. Bulletproof it with a pat of organic grass-fed butter or ghee. Blend into a joyful froth using a bamboo matcha wisk or immersive blender before experiencing pure bliss.

As each sip passes your lips and ignites your smile, revel in the knowledge that you are raising your consciousness through taste and intention.

May also be served over ice.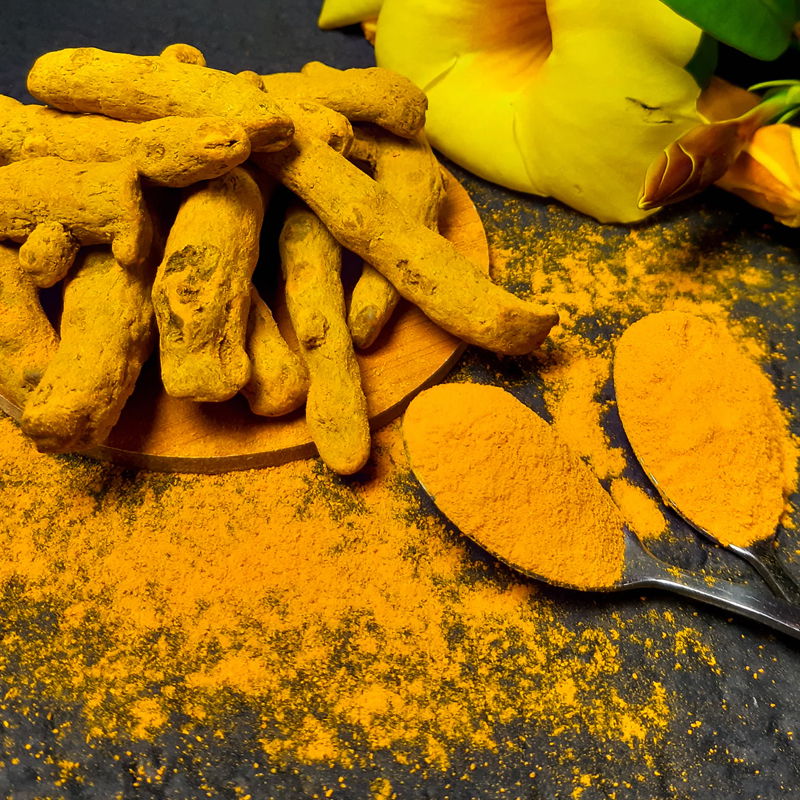 Auspicious and sacred, both food and medicine, Turmeric has been celebrated for centuries for its profound healing properties. It works as an inflammation modulator–helping to gently dampen overly active inflammation pathways in the body. Warm and bitter, Turmeric helps with digestive discomfort, relieving gas and bloating. It kindles our digestive fire and helps reduce toxin buildup in the body. There are many names for Turmeric, including jayanti, meaning "one who is victorious over diseases," and matrimanika, meaning "as beautiful as moonlight."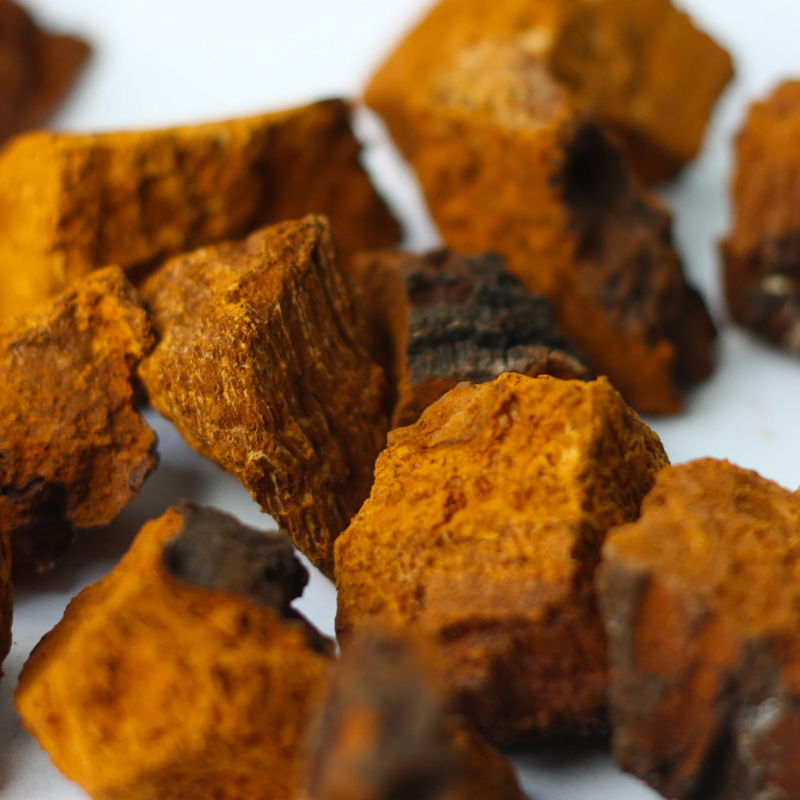 Chaga has a rich history in folklore and herbalism, where Shamans and healers saw this mushroom as holding ancient wisdom. Revered as a quintessential reservoir of nutrition, Chaga has been used throughout time and traditions to promote physical stamina and longevity. This "Mushroom of Immortality" harnesses the potential of ancient trees, drawing nutrients for the innermost layers of the bark. Chaga is packed full of beta-glucans, adaptogenic betulinic acid, high levels of antioxidants and
skin-protecting melanin.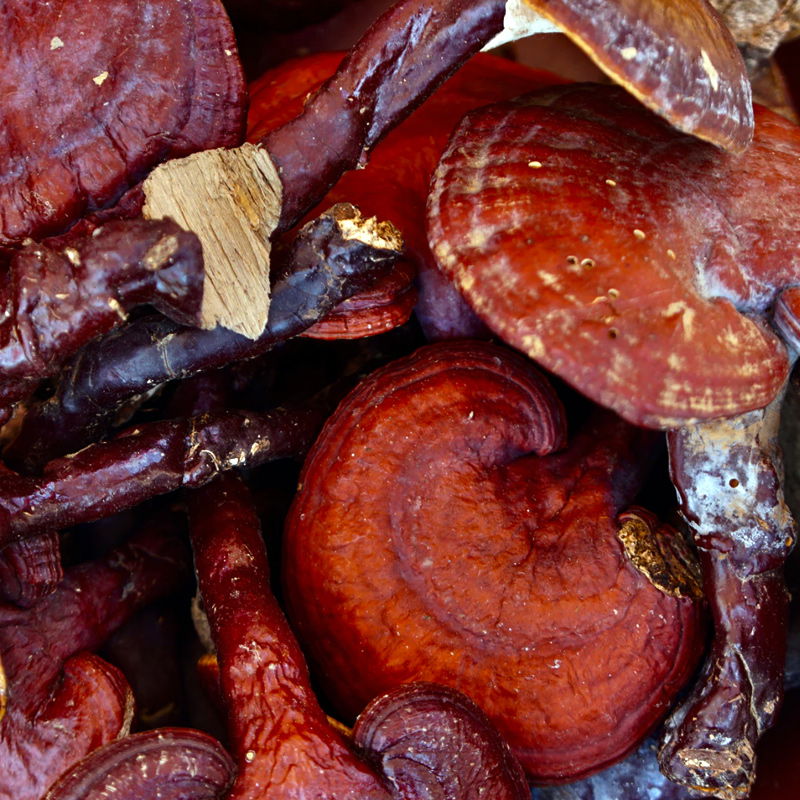 Known as the King of Mushrooms, Reishi are intrinsically tied to longevity, strong immune function and mental acuity. They are a divine superfood, capable of protecting our bodies from various disease or illness while also representing the essence of immortality and spiritual potency. Well known to replenish depleted energy stores, combat inflammation, relieve digestive issues, calm anxiety, reduce depression, and restore hormonal balance, this medicinal mushroom is one of the most studied and revered fungi on the planet.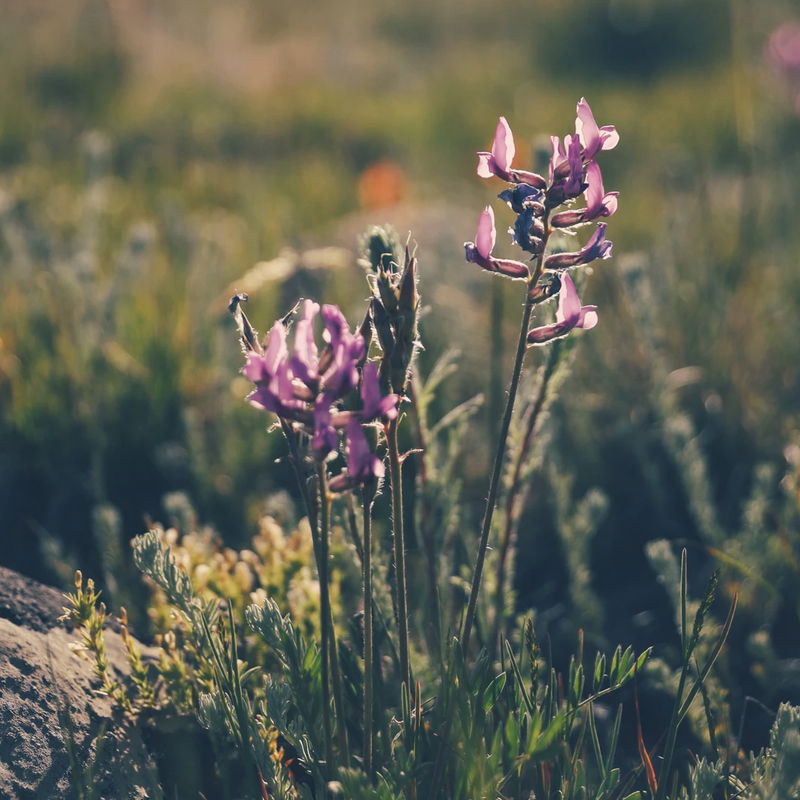 A protective tonic that defends the body from illness, chemicals, and environmental toxins, this Jovian root is classified as an adaptogen and deep immune tonic, working from deep within our bone marrow outwards to support the body's response to stress, enabling a general state of well-being and longevity.
All that man needs for health and healing has been provided by God in nature, the challenge of science is to find it.